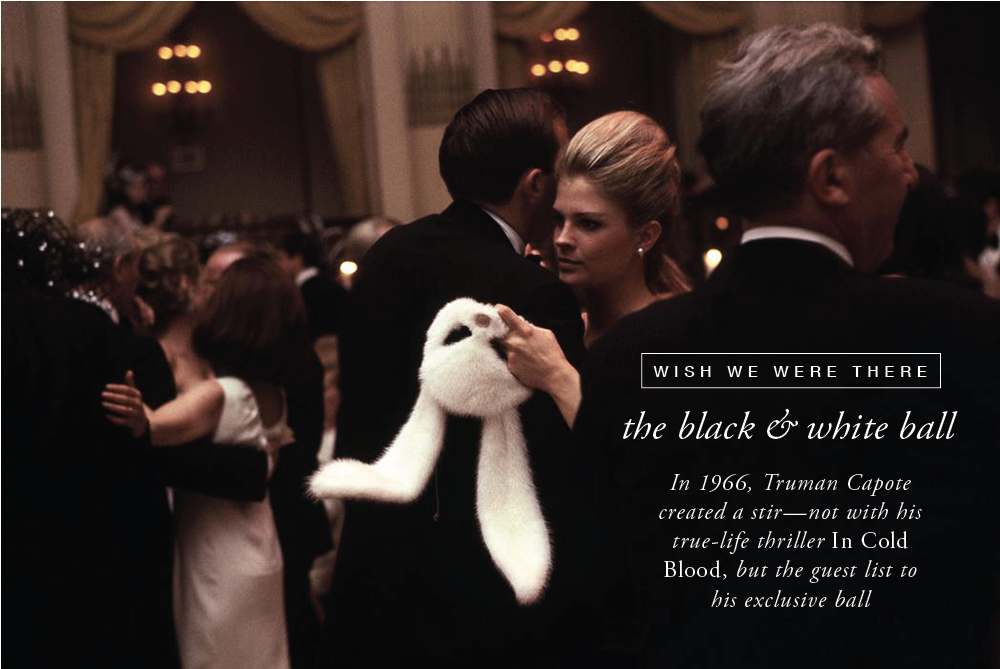 Truman Capote sat poolside, writing deliberately in a 10-cent composition book. The writer had made a name for himself with his 1958 novella Breakfast at Tiffany's and, by early 1966, was making headlines with his true crime thriller In Cold Blood. But his latest work was more important and daring than either book: for months, Capote wrote and rewrote the 540 names that would make the final guest list for his lavish Black and White Ball.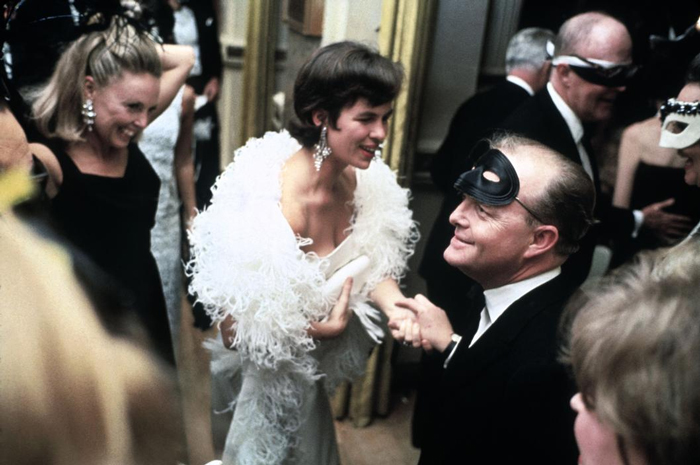 That November, a handpicked contingent of the beautiful, rich, and famous assembled at the Plaza Hotel decked only in black and white, their precious faces hidden behind bespoke masks. (Spurned socialites insisted that they had obligations elsewhere—London, Paris, Monte Carlo—preventing them from attending the party they were never invited to.)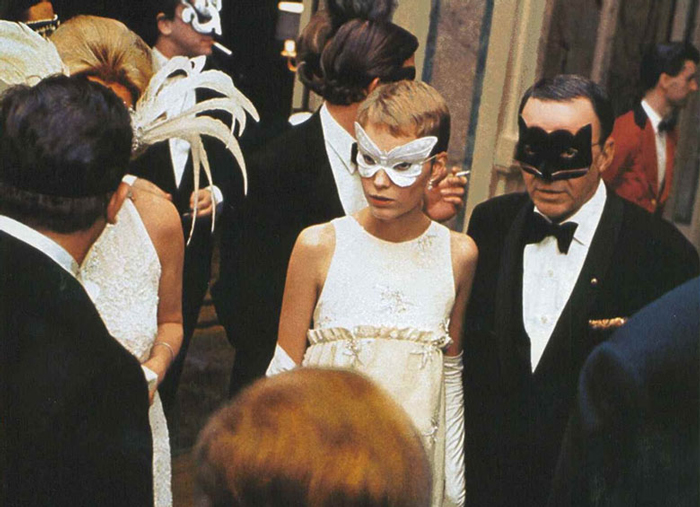 Capote himself wore a 39-cent domino mask from F.A.O. Schwartz, but his guests would not be outdone by each other. The bespoke masks were adorned with jewels, feathers, flowers, glitter, and pearls, and cost as much as $600. Candice Bergen's Halston bunny mask was made of white mink fur and topped with fluffy oversized ears. Frank Sinatra arrived in black cat mask and his wife, Mia Farrow, came as a white butterfly. Among the men, Billy Baldwin stole the show with a bejeweled unicorn mask. Others went the less conventional route: a 16-year-old Penelope Tree wore nothing but sheer stockings, bikini briefs, a slit tunic, and a painted mask that made her look like a goth Pierrot; Andy Warhol, on the other hand, showed up with no mask at all.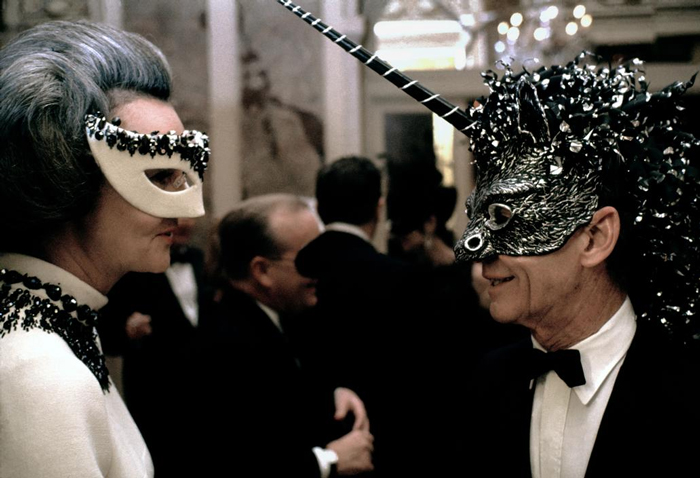 In the days after the ball, the media was flooded with party reports and fashion scorecards. (Norman Mailer, who arrived in a drab trenchcoat, received a negative five on a scale from one to five stars.) Those who lied about having been invited were outed when the New York Times published the master guest list. Capote denied having been providing in this damning evidence, but the reporter told a different story: the writer was actually quite cooperative.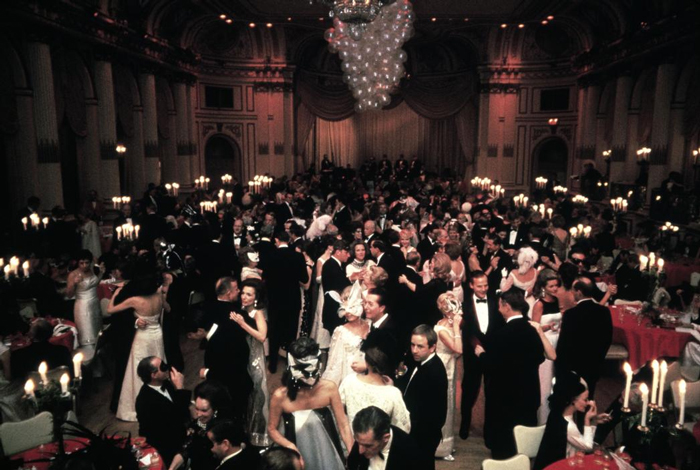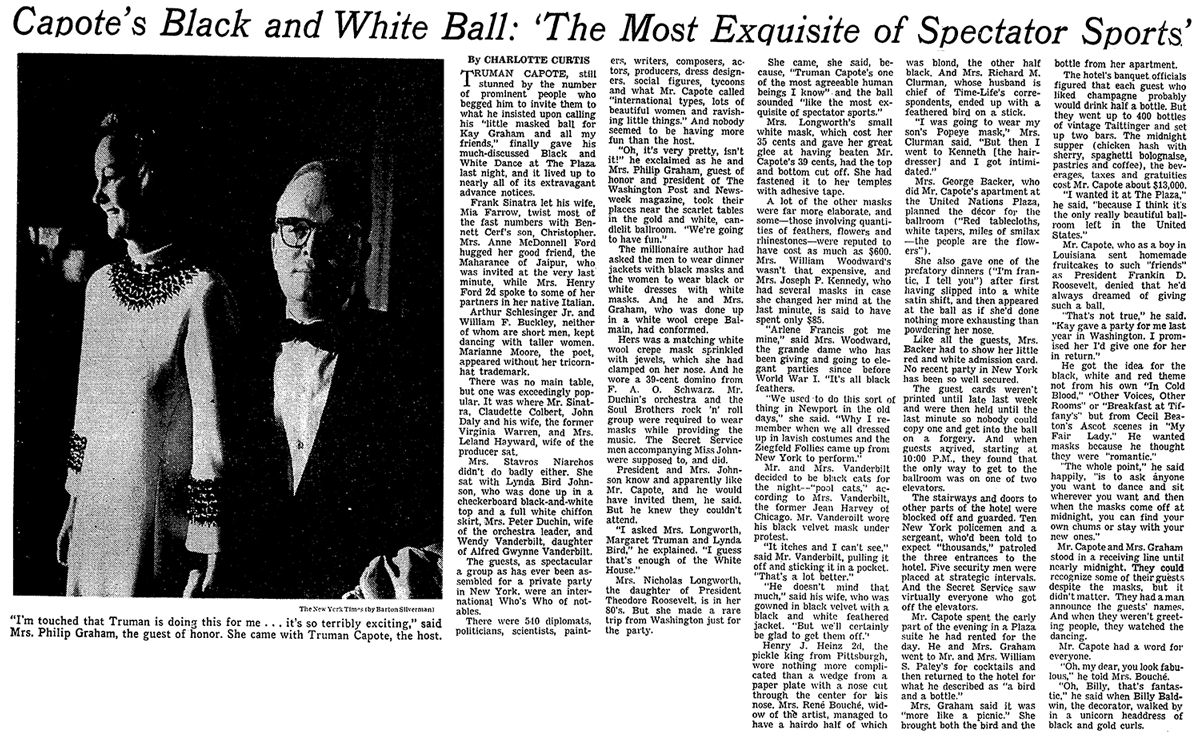 The Paperless Post take on Capote's invitation, based closely on the original: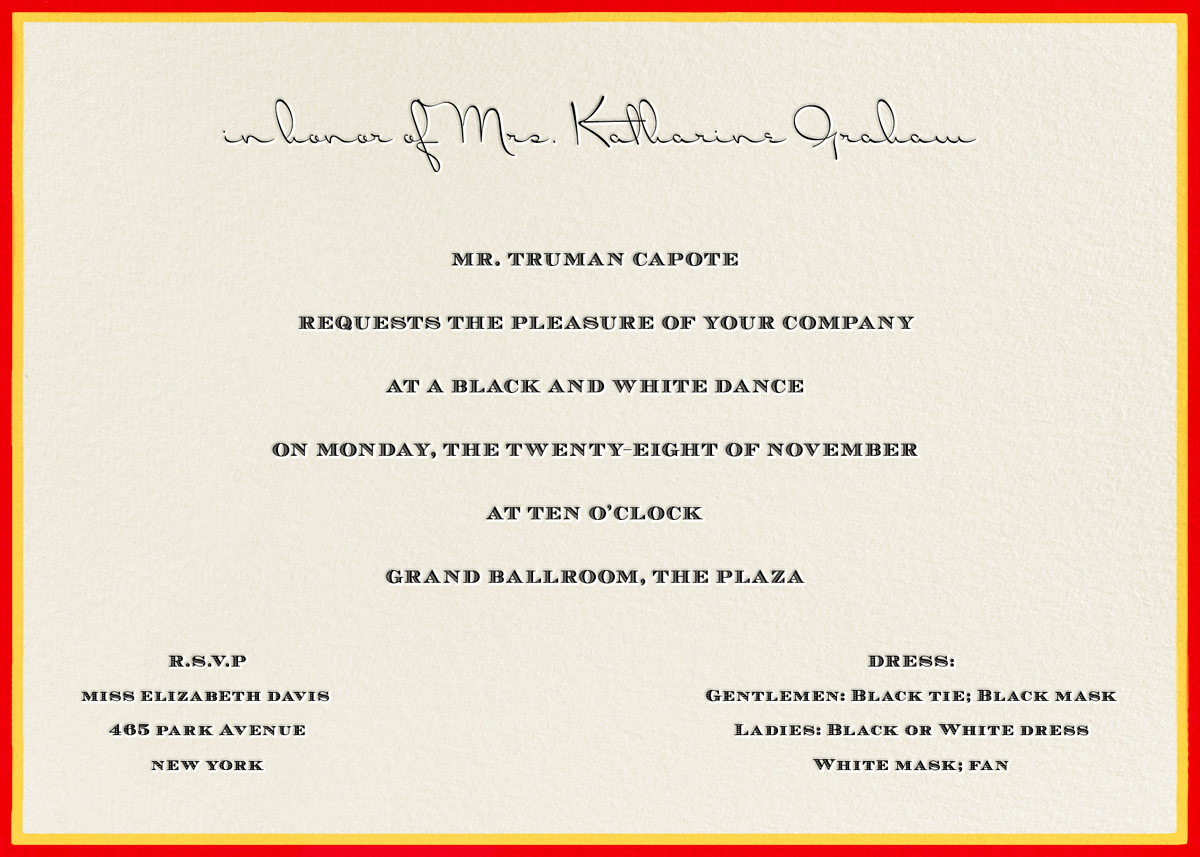 —
Photos courtesy of Magnum Photos.