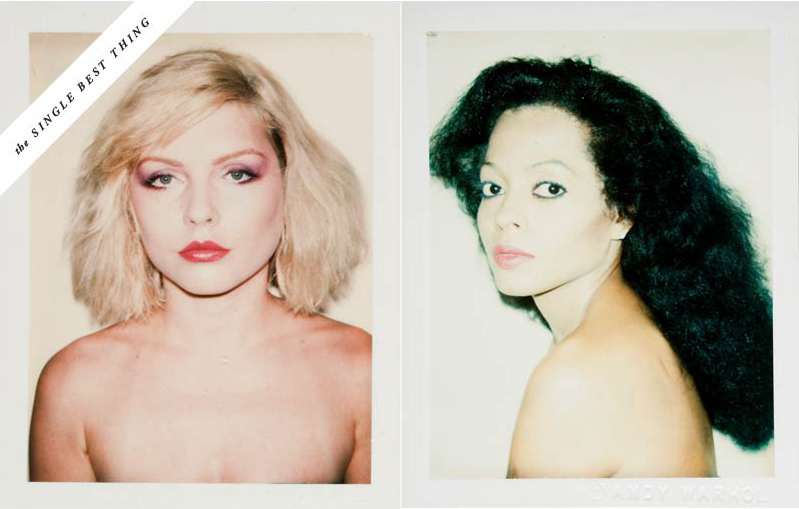 Long before we knew the joys of Instagram—perfect party photos tinted blue with a faux nostalgia that makes everyone look good—Andy Warhol wielded its early predecessor: the Polaroid Big Shot.
For those who know Warhol for those bold, repetitious silkscreens, these washed-out one-offs are a revelation. The Big Shot's harsh flash gives new light to familiar celebrity faces, caught in expressions that are at once staged and vulnerable.
—
Pictured above: Debbie Harry (left) and Diana Ross. Andy Warhol's Polaroids are on exhibit in I'll Be Your Mirror at New York Design Center until October 7, 2013.