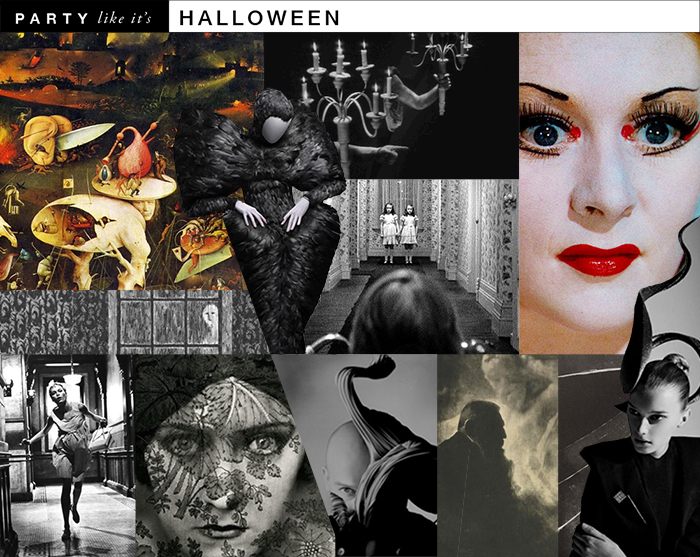 The connection between death and photography has been a conversation since the beginning of the medium itself. In 1976, Susan Sontag wrote simply: "Death is a photograph." And, indeed, a hundred years earlier, some of the earliest photographs ever created used double exposure to show ghostly specters among the living.
Our 2013 Halloween inspirations come from the inherent morbidity of photography's false images. The film stills and composite images in this mood board exemplify the medium's ability to freeze the living and create a new reality that exists outside of time. Spooky.
—
"The Garden of Earthly Delights," Hieronymus Bosch; "The Horn of Plenty,"Alexander Mcqueen; "La Belle et la Bête," Jean Cocteau; "The Red Shoes," Michael Powell; "Der Westflügel," Edward Gorey; "The Shining," Stanley Kubrick; "Rosemary's Baby," Roman Polanski; portrait of Gloria Swanson, Edward Steichen; hat by Stephen Jones; portrait of Auguste Rodin, Edward Steichen; hat by Stephen Jones.